James Hardie Building Products, the world's largest fiber cement siding company, was one of my first big accounts at 2.718 Marketing. As creative lead, I was charged with creating a new-to-them mobile experience to accompany the Ambassador Program in select Midwest markets.
The Ambassador Program brought fiber cement siding product to "vinyl battlegrounds," select markets throughout the country where vinyl siding was chosen over fiber cement.
While door-to-door consultations were the primary conversion mechanism for the program, we wanted to make sure to meet the consumer where they were. This experience had to persuade a potential homeowner to choose the more expensive option — and the best way to do that is think of every answer before they asked the question.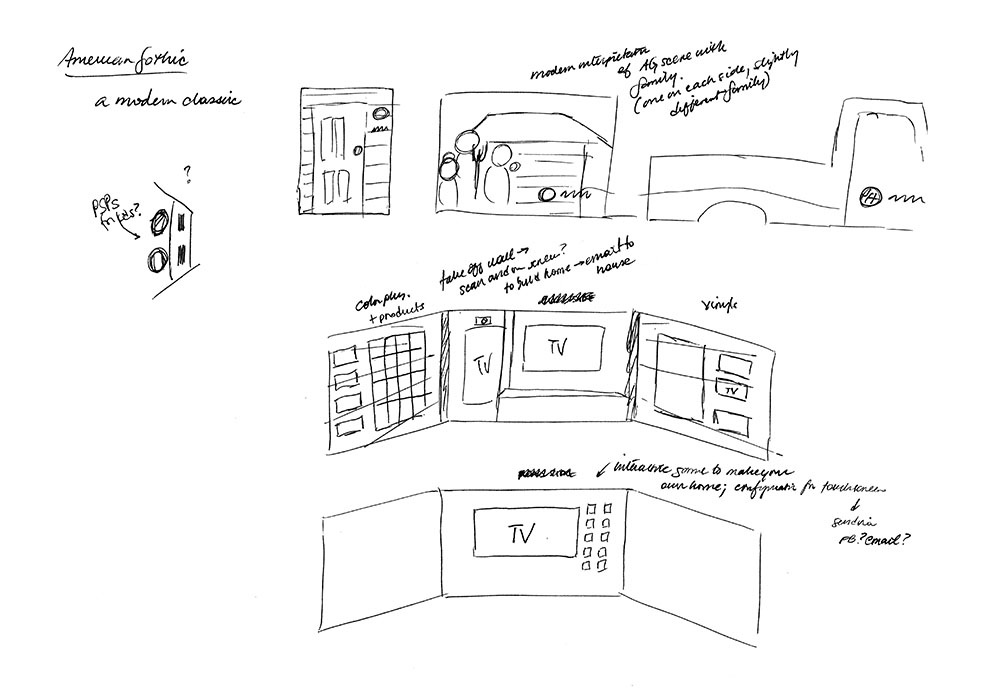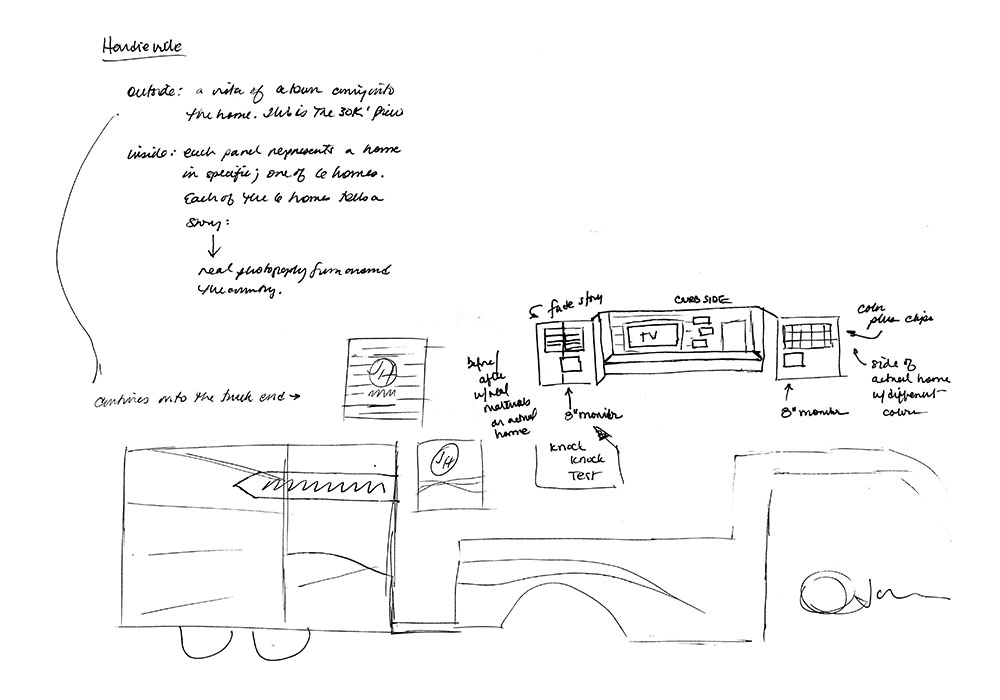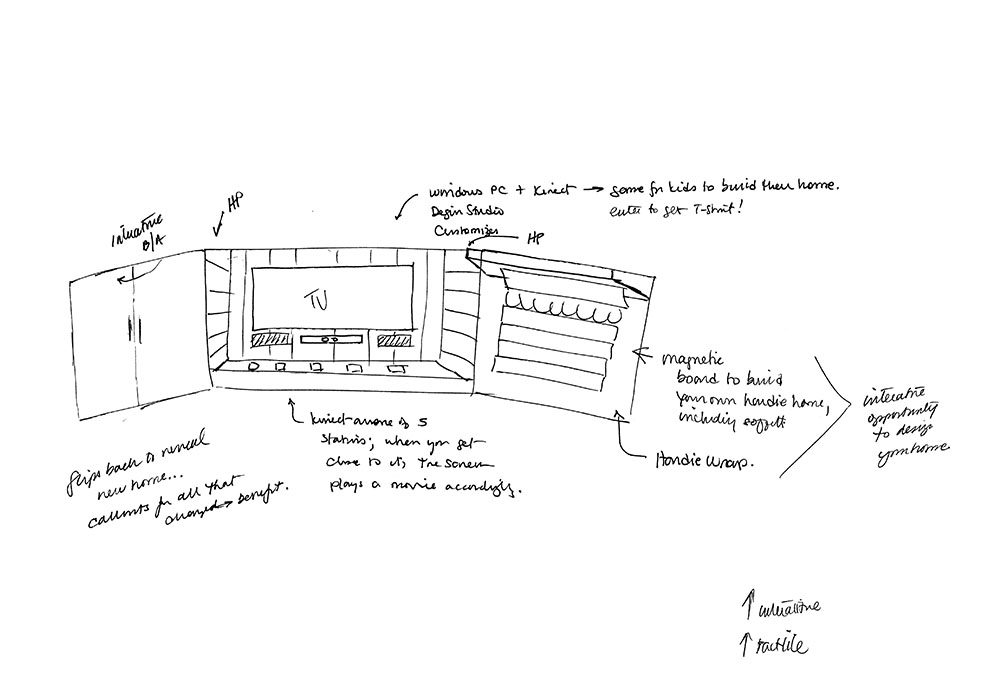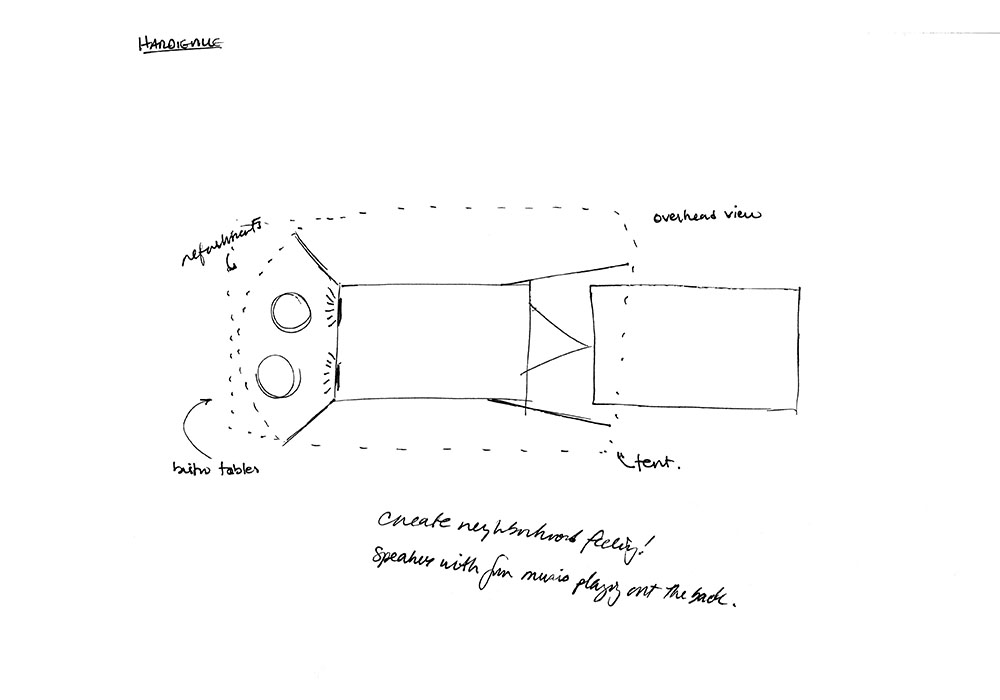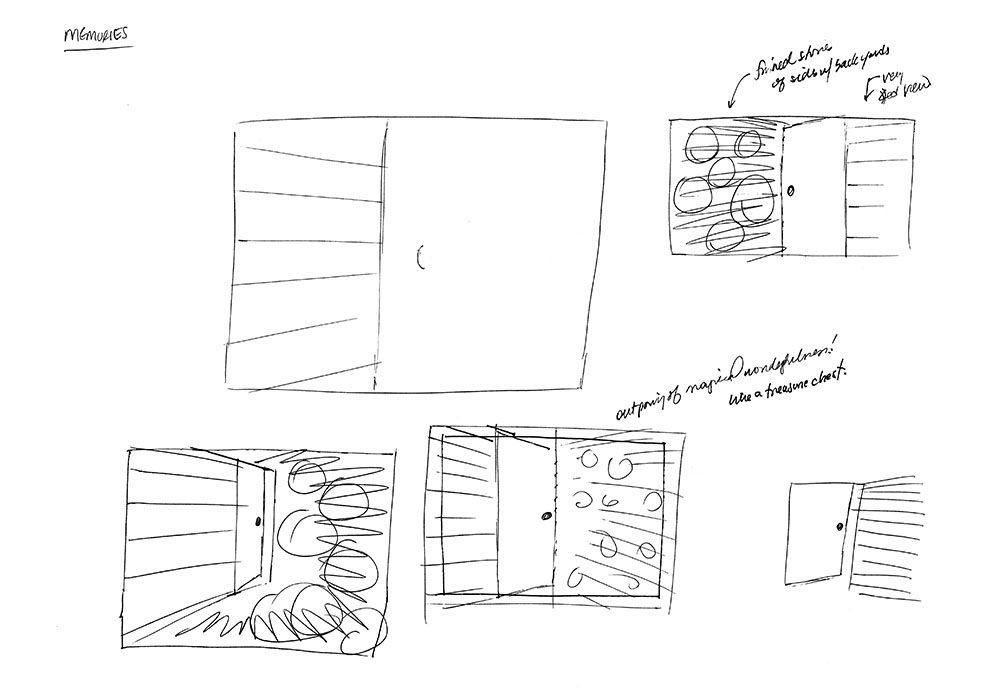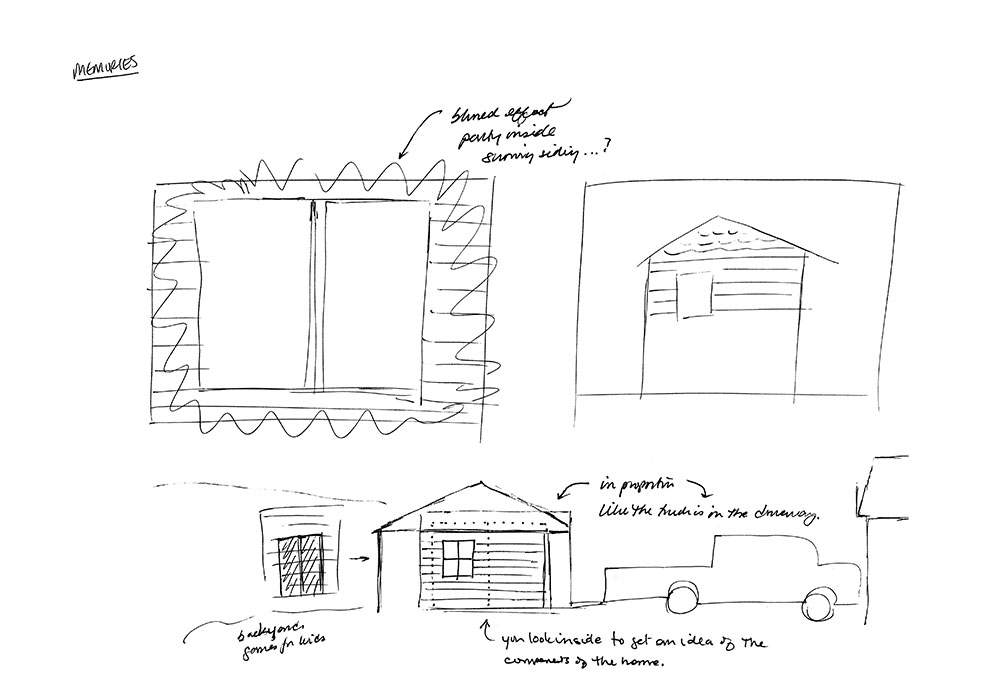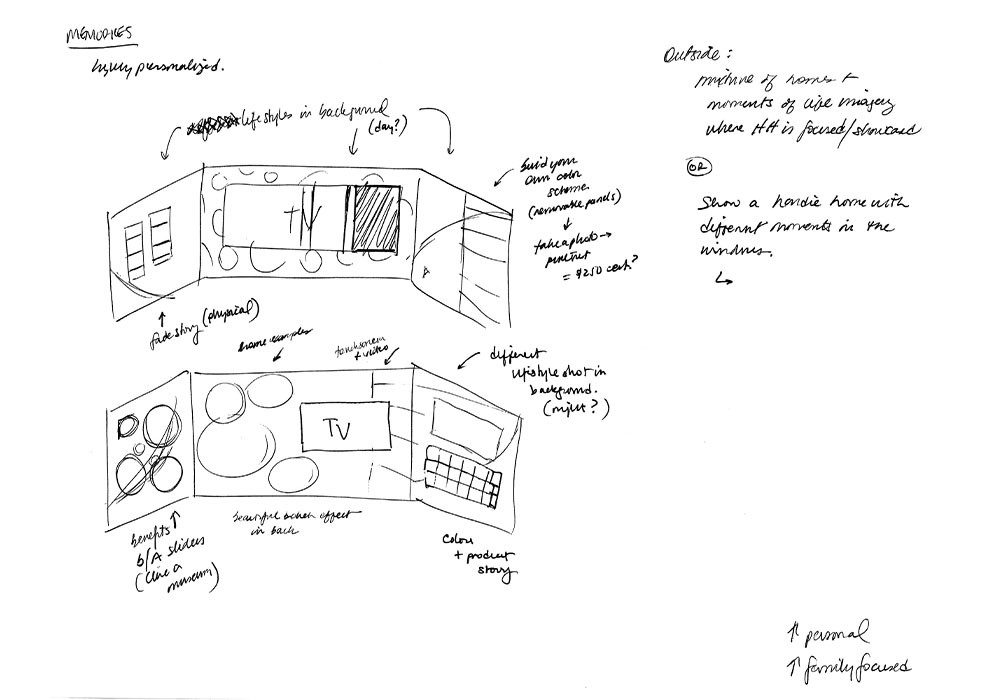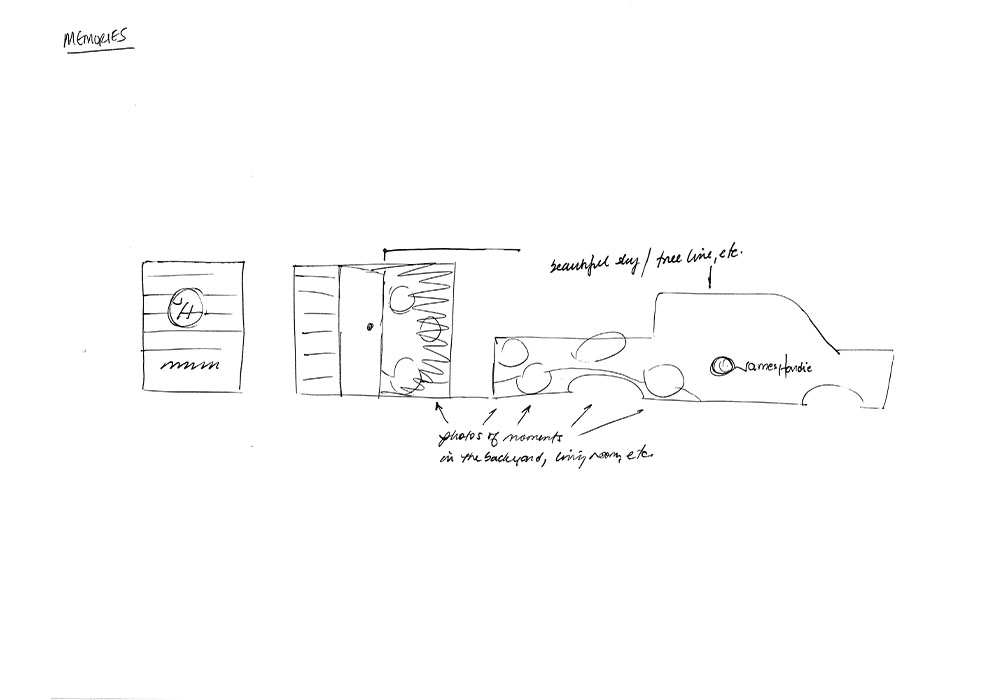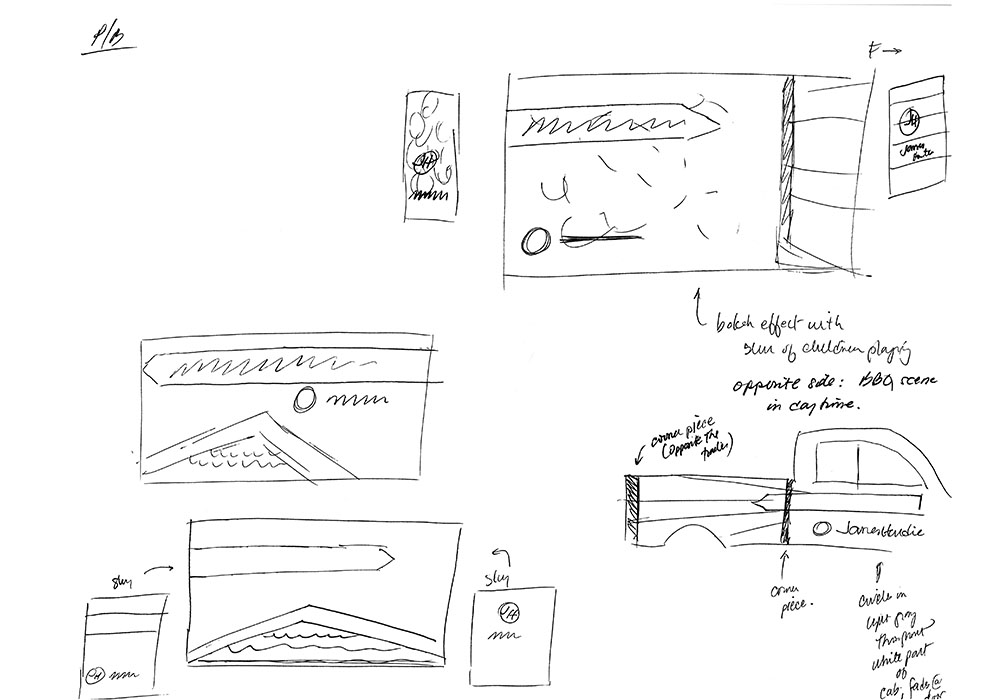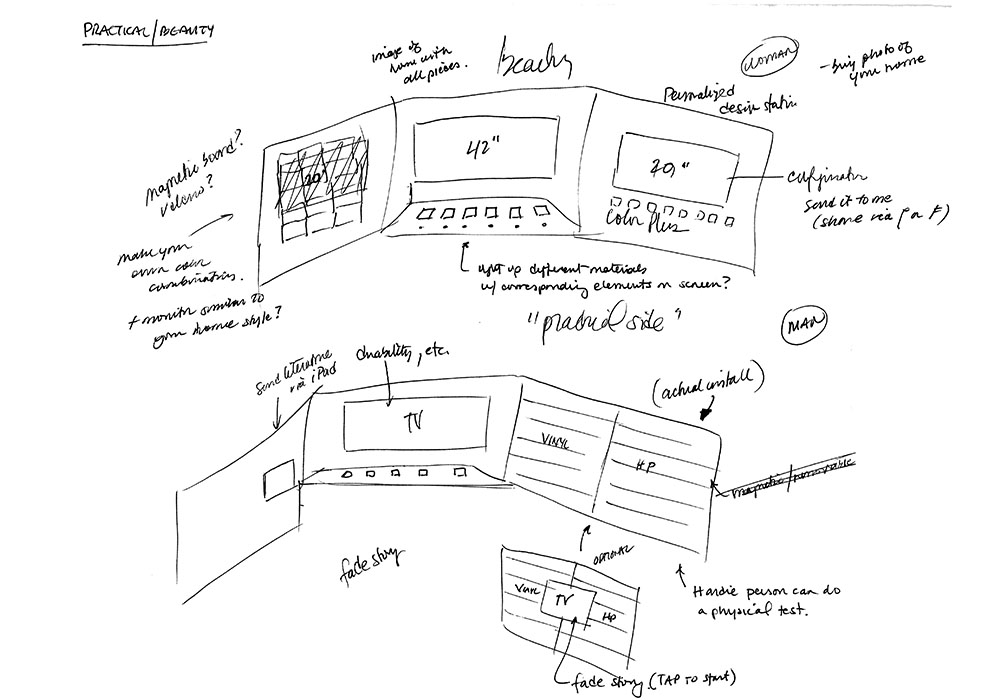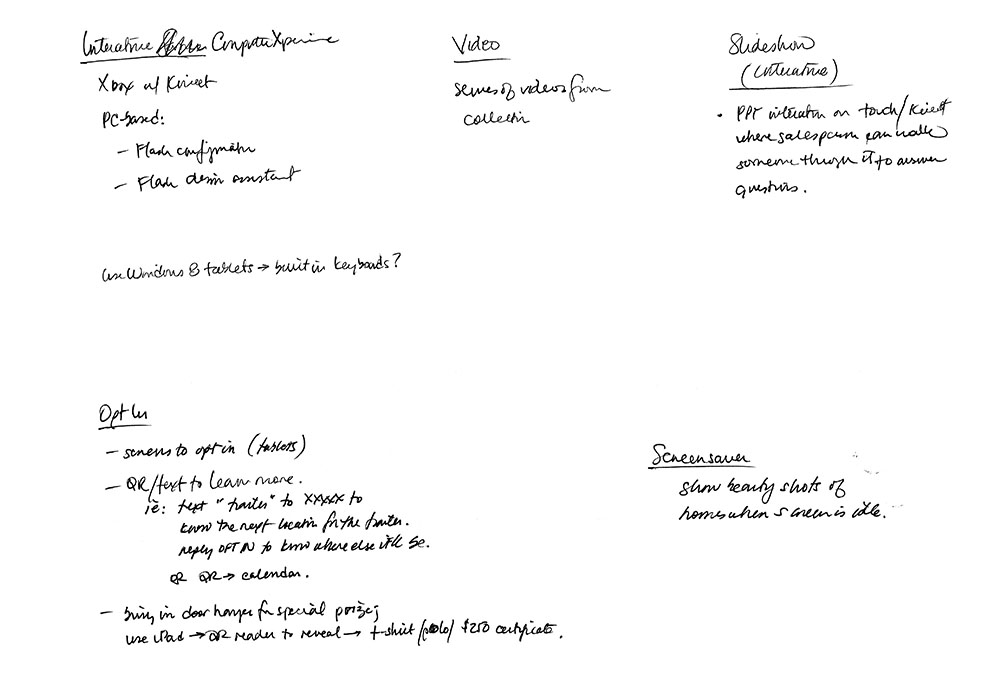 I always, always start with sketches.
The specs for the trailer were given to us — two to start — and we took those dimensions and started designing the experience.
I worked with a copywriter to get the talking points sorted out and to concept as a team. We were both passionate homeowners and knew what might be required to persuade an audience.
Then sketch, sketch, sketch! The experience needed to be compelling, educational and service as a rolling sales tool for the Ambassadors. After many rounds and discussions, it was time for the build.
Working with Advantage Trailers (inside build) and Signs by Tomorrow (exterior wrap), we:
showed different options in design and color
a "knock" test to demonstrate its durability
a magnetic board so consumers and Ambassadors can produce their own color combinations
storage options in the middle of the trailer for a generator and drawers on each side for brochures or siding samples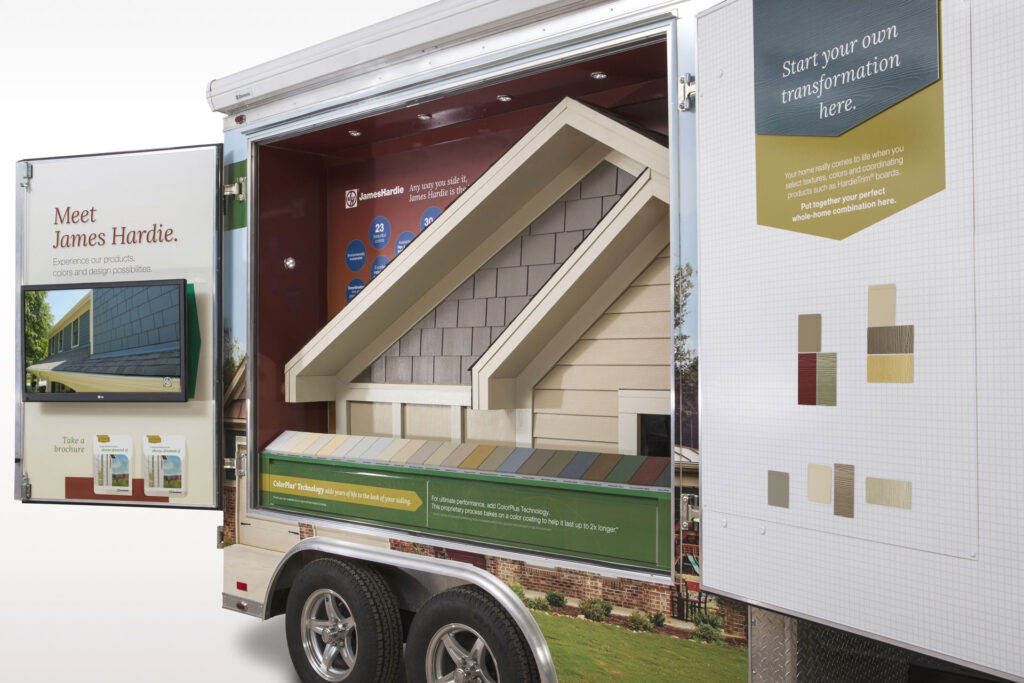 I wanted people to have multiple opportunities to touch and feel the product. We included a house, all the colors in the Midwest market and a magnetic board so consumers could see the color combinations for themselves.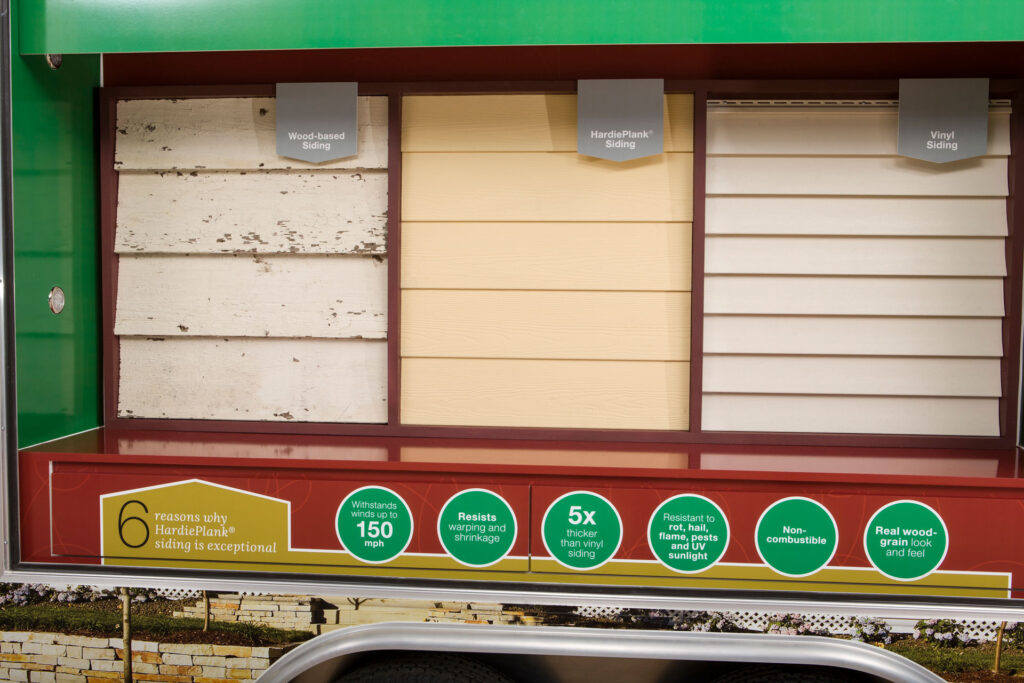 On the other side, the opening allowed for a "knock" test. We gathered used vinyl and wood siding from builds in the area and compared it to fiber cement. That way people would "knock" on it and feel the solidity, yet another reason our product was best.
When complete, the fleet of two launched in the Chicagoland area and was used at retail stores, community events and even door-to-door with high-profile clients.
The roadshow proved to be a pivotal part of the success of the whole Ambassador program. Over the course of the next few years, the client increased the fleet to six in four markets in the U.S.
Concepting
Design
Art Direction
Video Editing
Vendor Management
Advantage Trailer
Carol Stream, IL
Signs by Tomorrow
Plainfield, IL