The International Builders Show is the show if you're in building products. It's the largest show of its kind in the world where you can learn about new products, tools and trends for the entire building industry.
For Whirlpool Corporation, it's the biggest show they'll do in a year. Way back in 2016, they started with a simple 6′ table and a fabric backdrop. Since then, they've had to up their game to keep up with competition.
The strategy so far was not a massive, multi-million-dollar booth but to be in model homes throughout the show's outdoor space. The challenge was to get them to come out there. Year after year, Show Village was in a parking lot far from the action. So we had our work cut out for us.
The biggest evolution came in 2018, when we were asked to up our booth from a table to a destination for folks to congregate with employees, a space for media to conduct interviews and to offer our clients (the contract channel builders, designers and remodelers) an opportunity to learn more about what we offered.
We started with some big ideas for how we wanted folks to interact with our booth. While a booth is intended to do all three, we wanted to lead with one pillar of what Whirlpool could offer.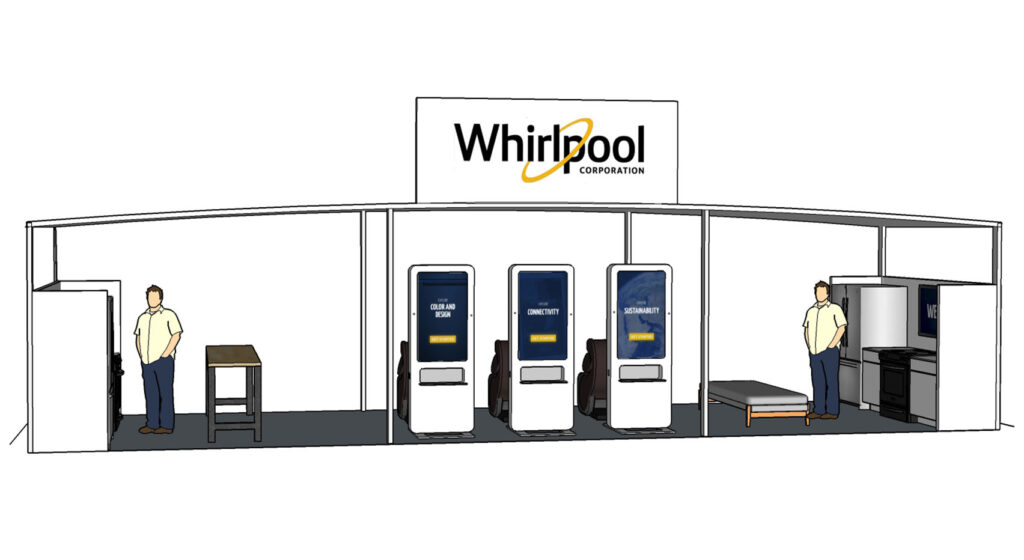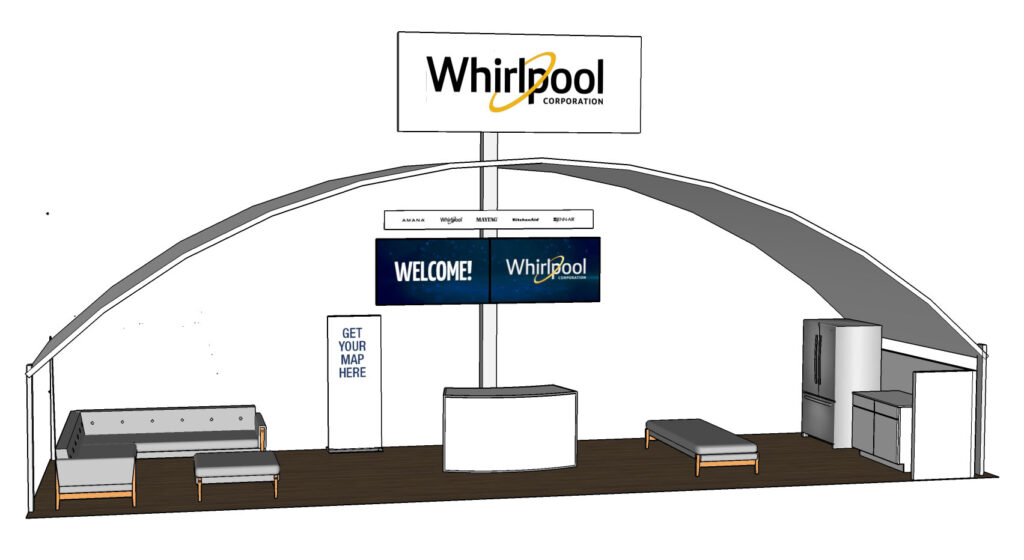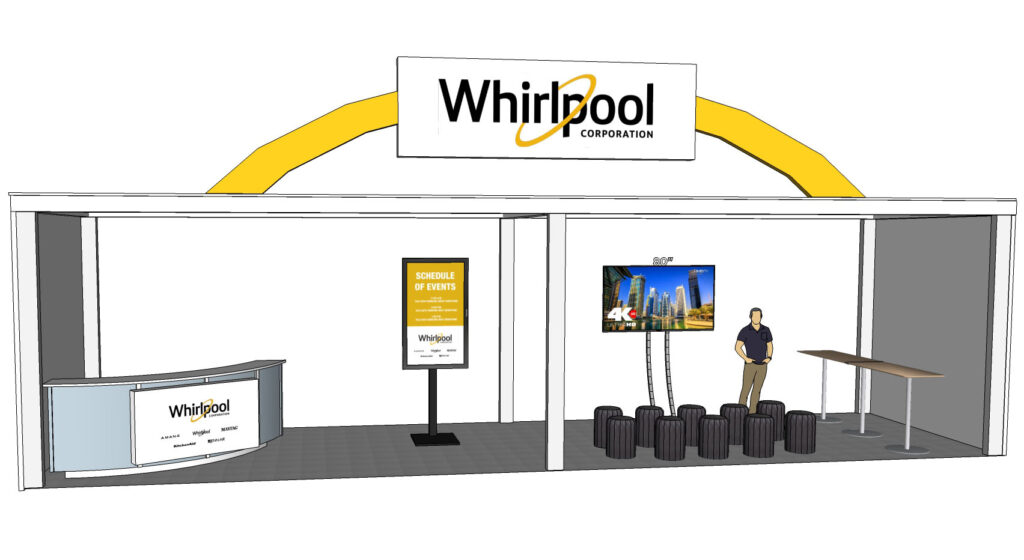 With the Engage theme chosen, we got to work with IGE in Denver, CO to make:
Three, custom touchscreens
Two demo kitchens to show off their connected software
A lounge with three massage chairs
Three connected iPads (to show off the newly launched Whirlpool Pro website)
Look for yourself.
But the design didn't end with the physical space. Using Intuiface, I did the development  from the UI to the content, repurposing video and still assets to make sure people knew what we were about, the products we were featuring, and even a way to collect data.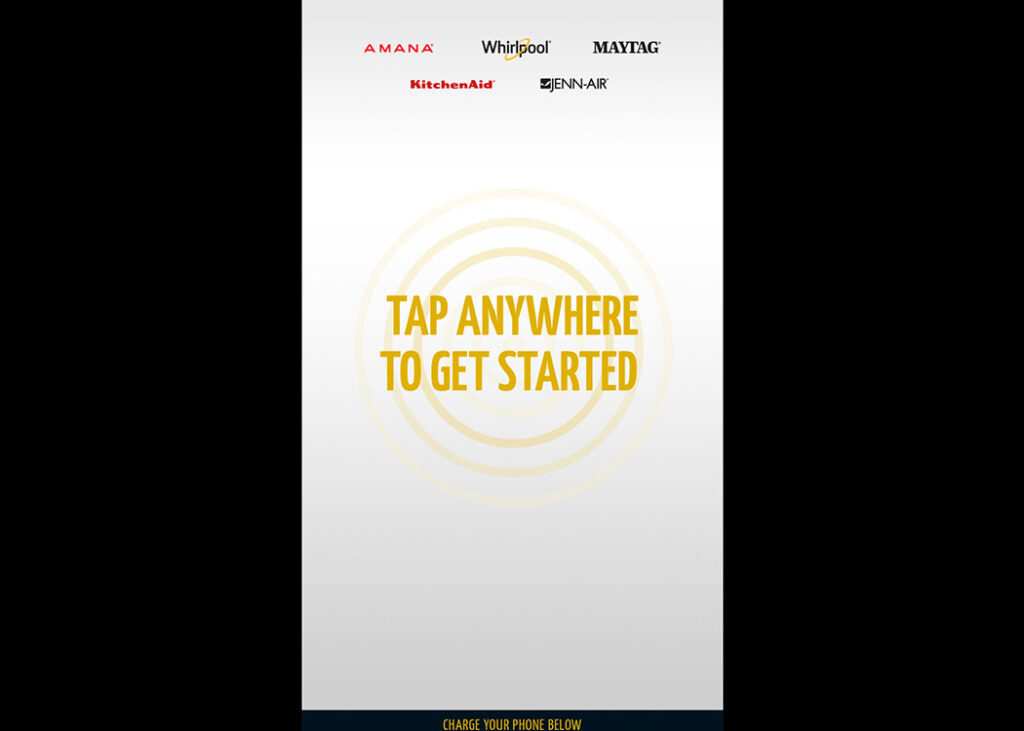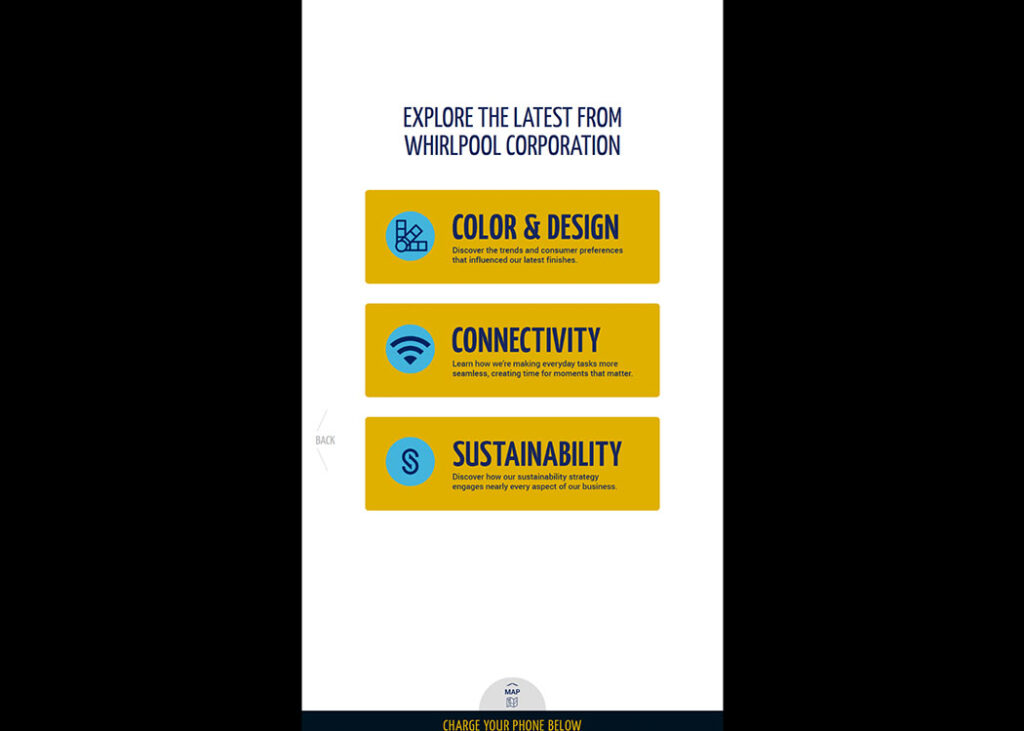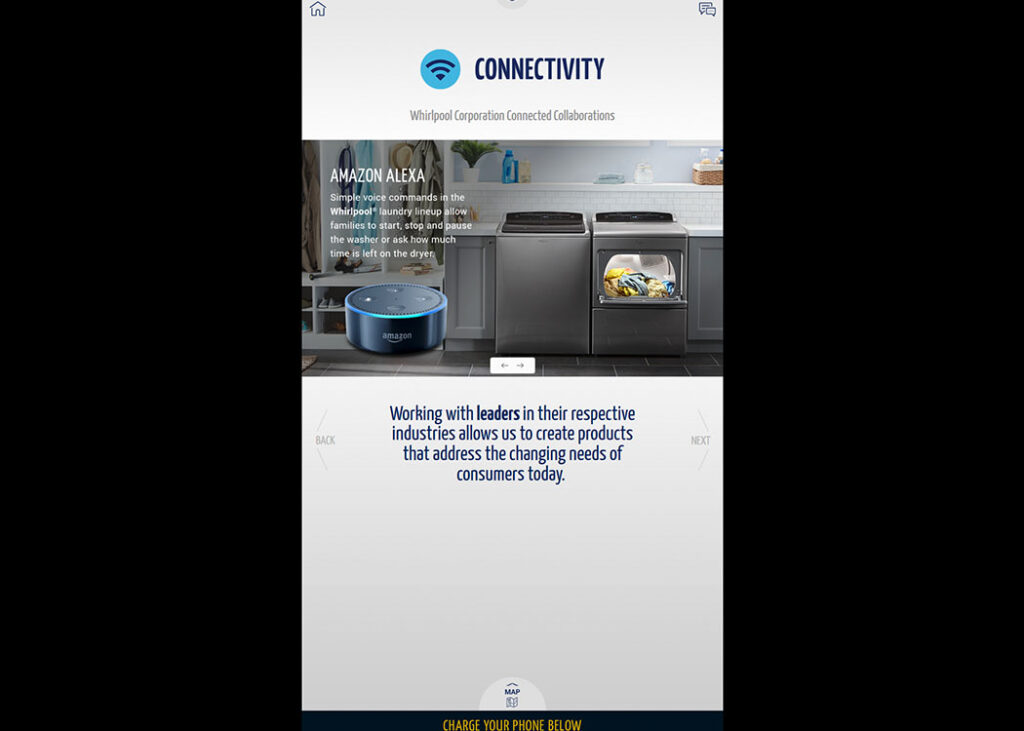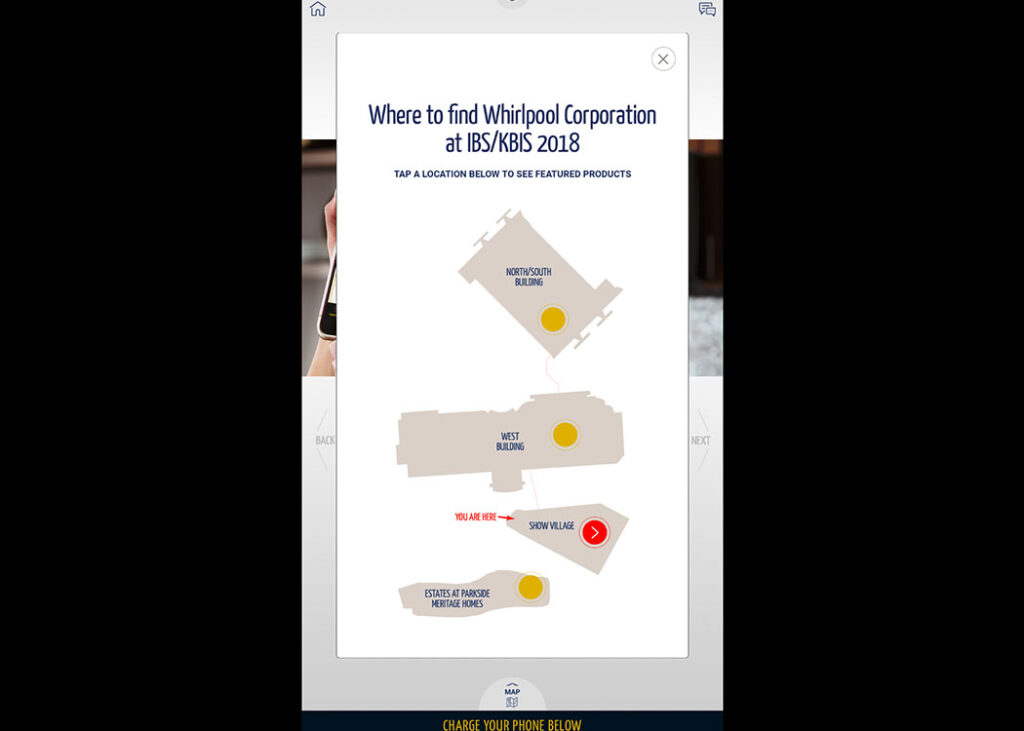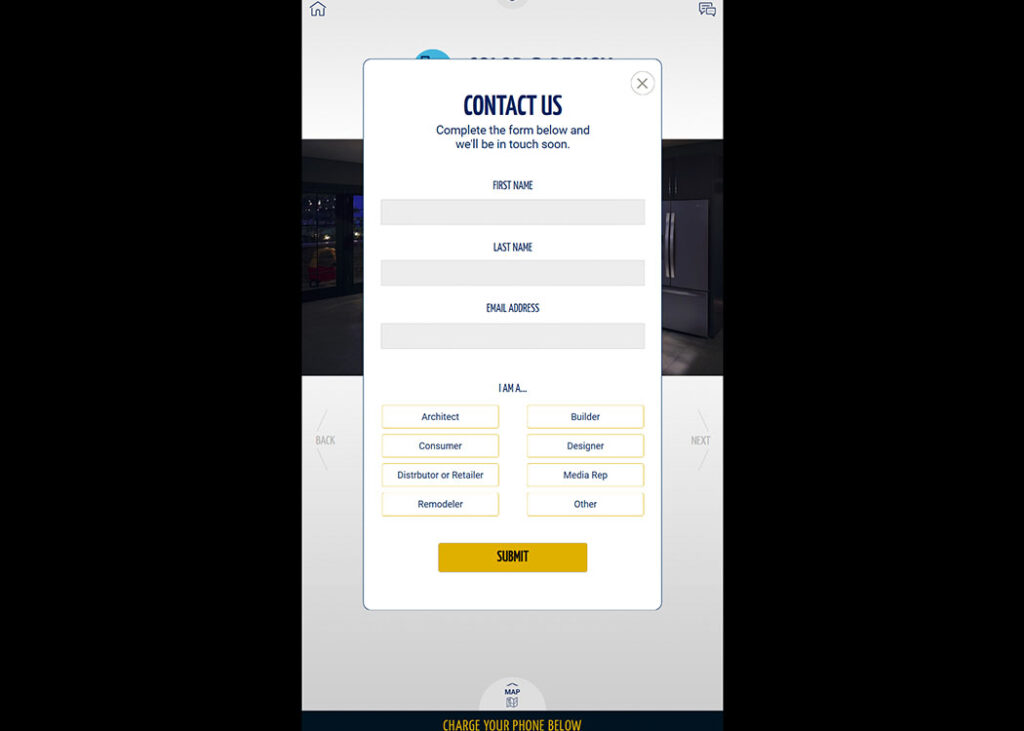 Because most of the appliances were in model homes not even 20' from the booth, we wanted to make sure people felt at home in our booth but also know what more they can experience. And that included USB charging ports in all the chairs and at the kiosks.
More than 6,000 people came through the booth in the three days they were there. Nearly 200 off them interacted with the touchscreens as well, with most of them using the USB charging station.
In 2019, my role changed but the booth stayed relatively the same. As the creative lead, I helped with the new strategy and engagement tactics, but worked on the sidelines coaching and directing the team.  
Interactive touchscreen programming with Intuiface
Video editing
Design
Art direction
Photography
Vendor management
InterGlobal Exhibits
Denver, CO.
Orange County
Convention Center
Orlando, FL