James Hardie Building Products was one of my first big accounts at CBD Marketing. As the world's largest fiber cement siding company — and a total nerd for home improvement — I was more than excited to get involved.
The Ambassador Program as designed by our agency brought their fiber cement siding product to "vinyl battlegrounds," select markets throughout the country where vinyl siding was chosen over fiber cement.
A key component to the program was door-to-door consultations but we also wanted to do one better. We created a rolling mobile experience for a potential client to really see and feel the difference.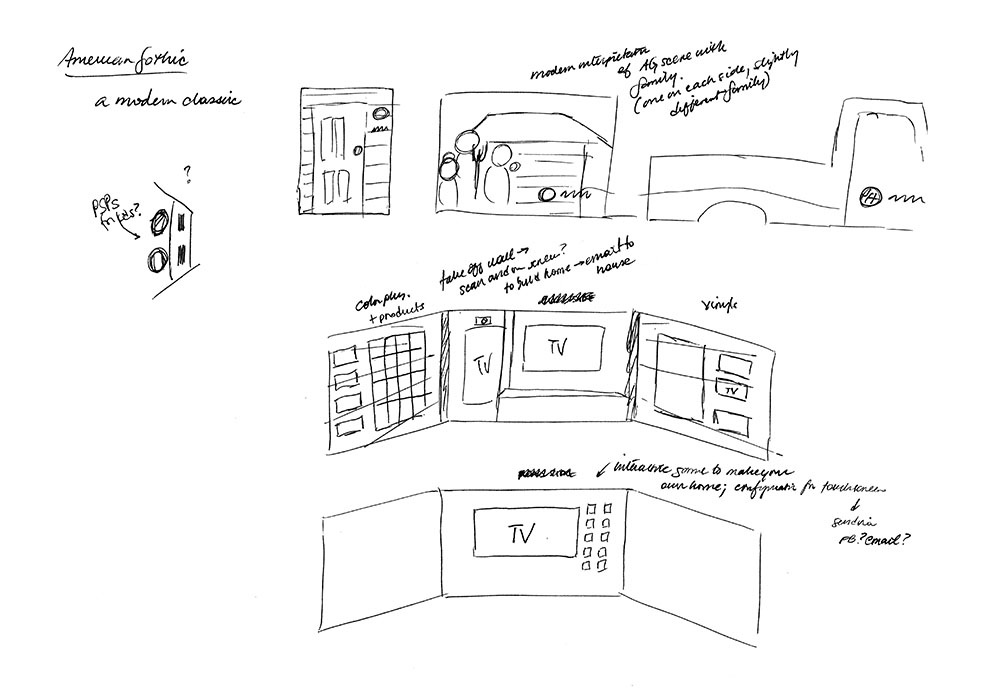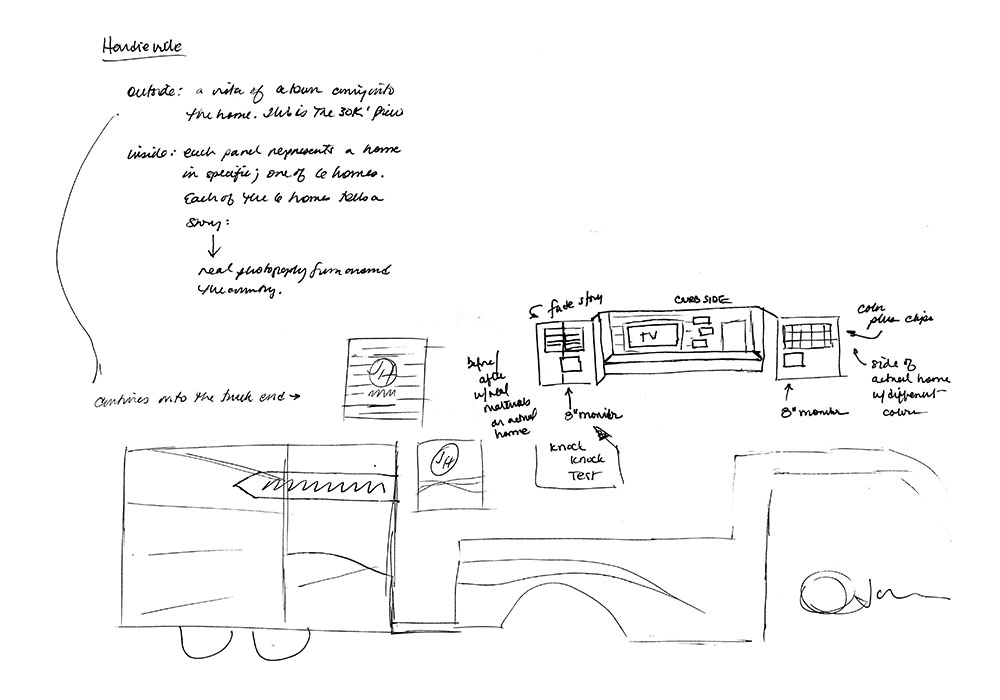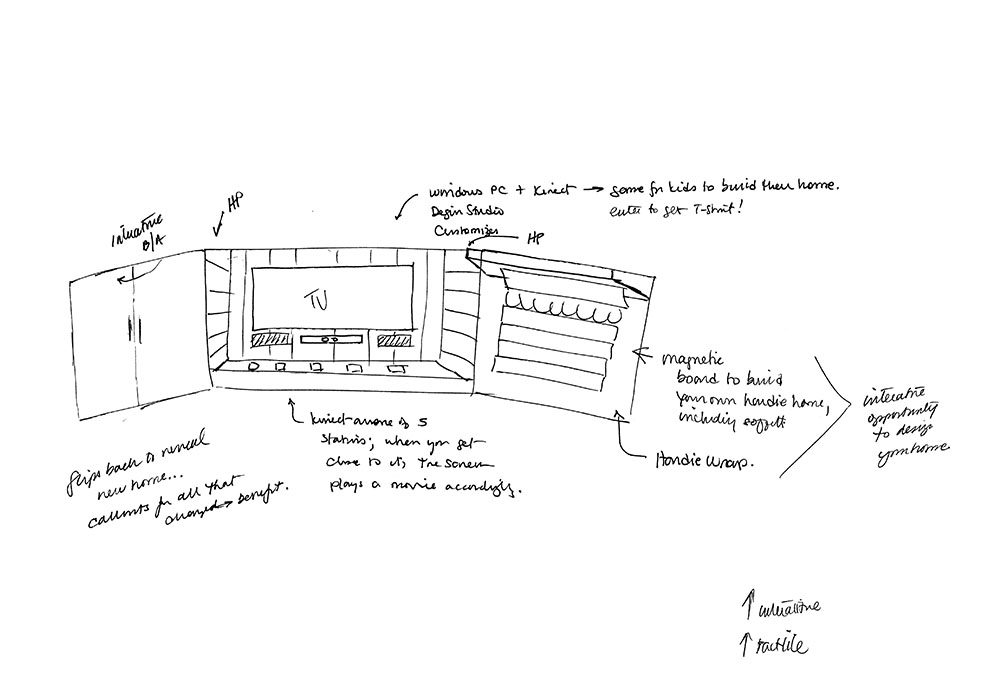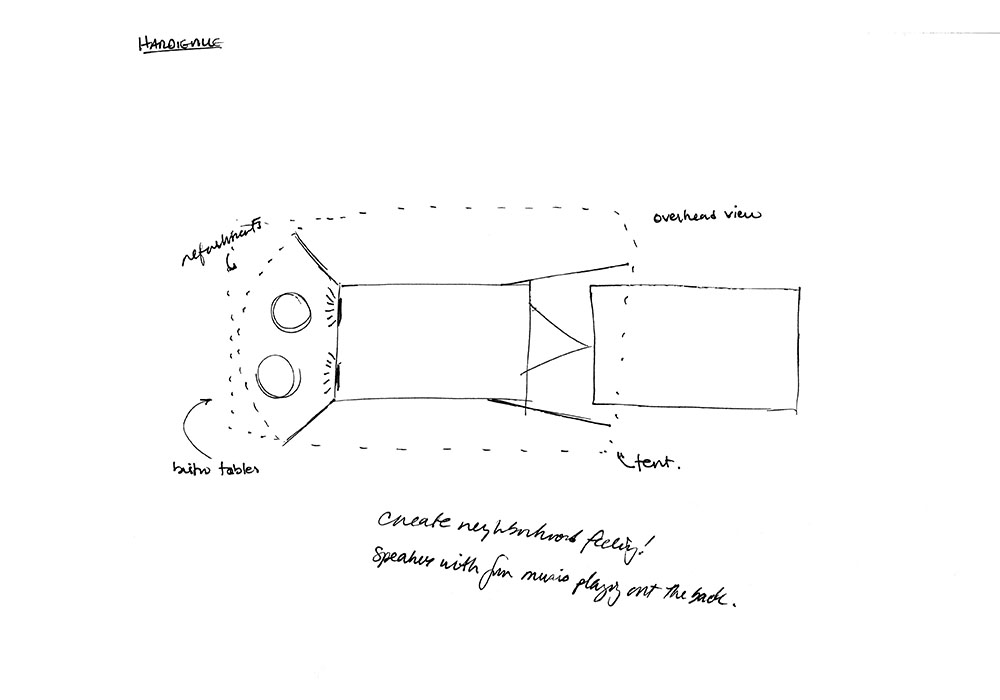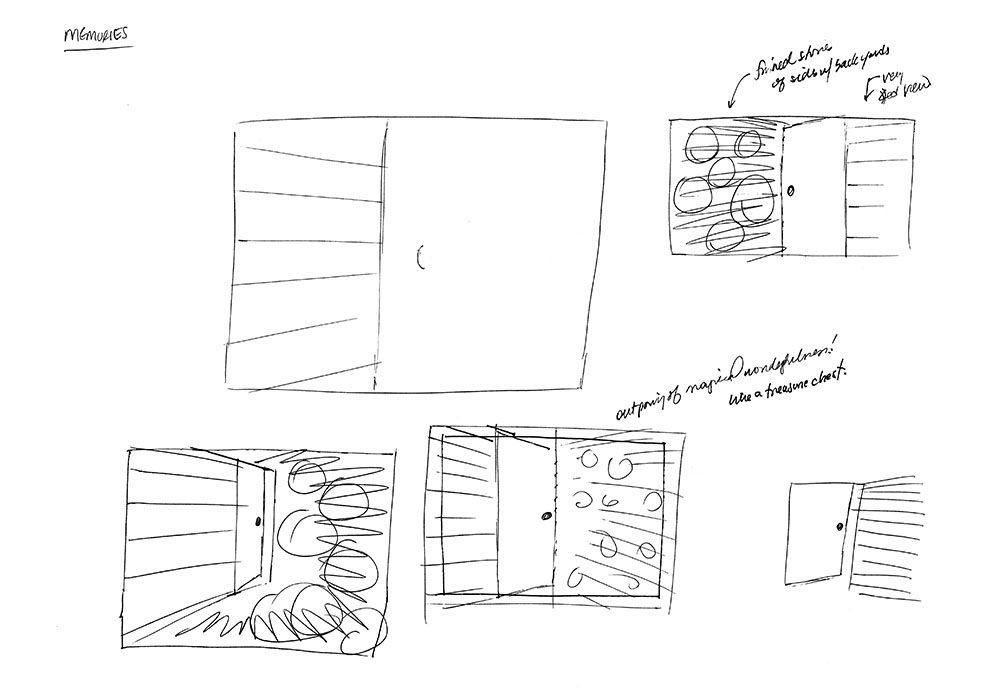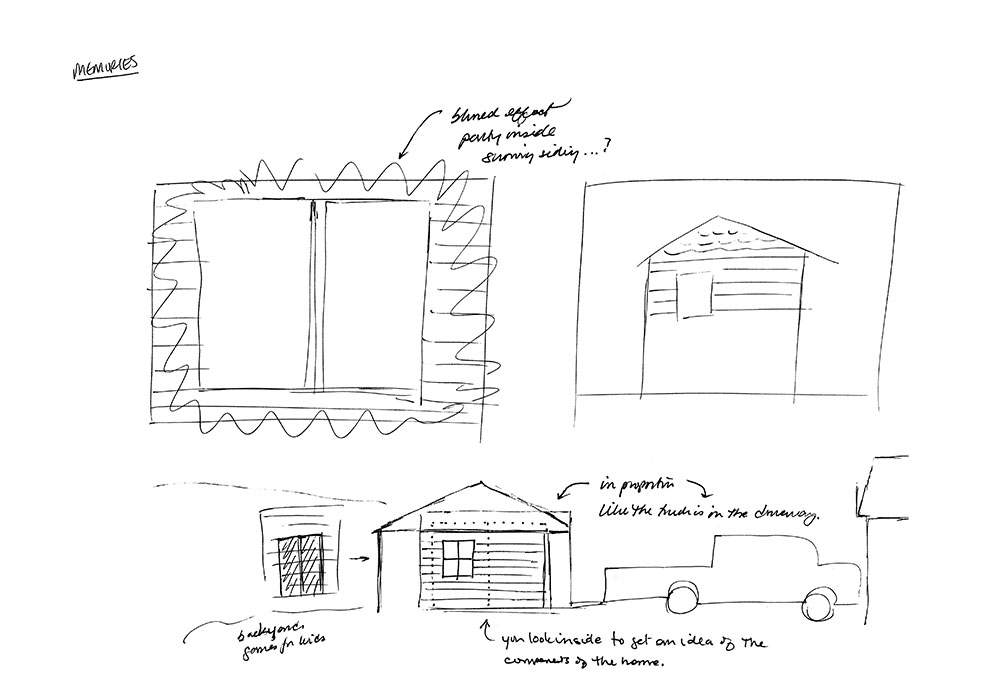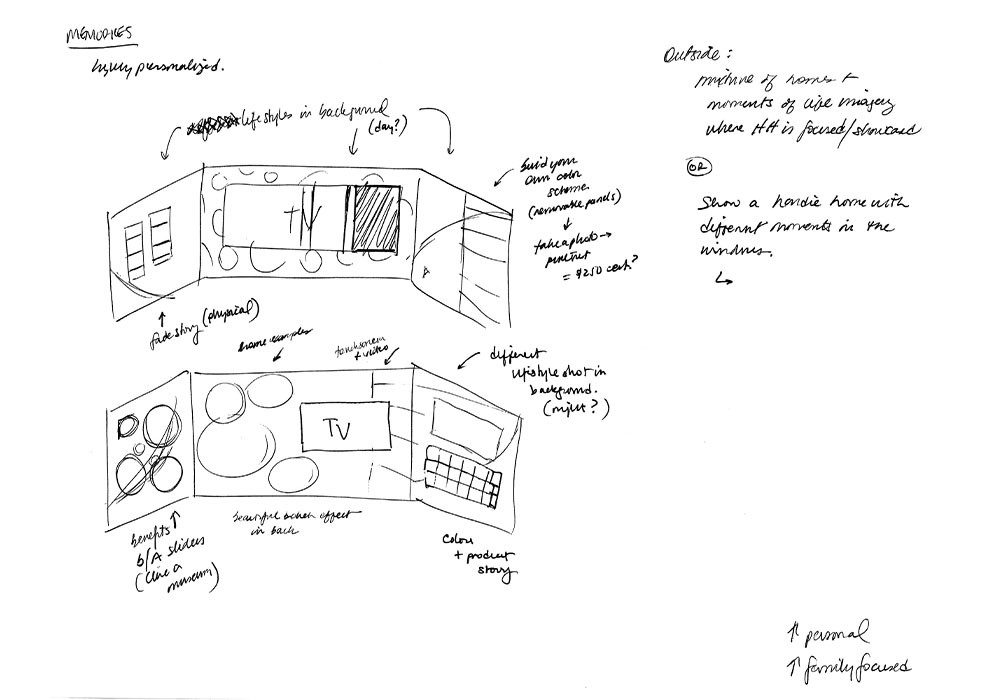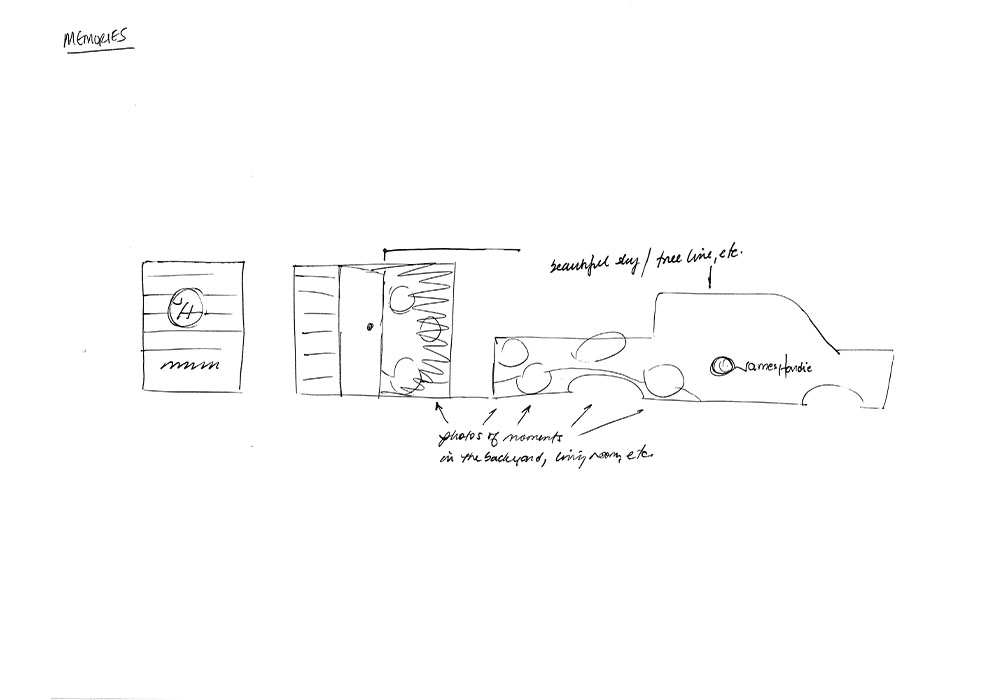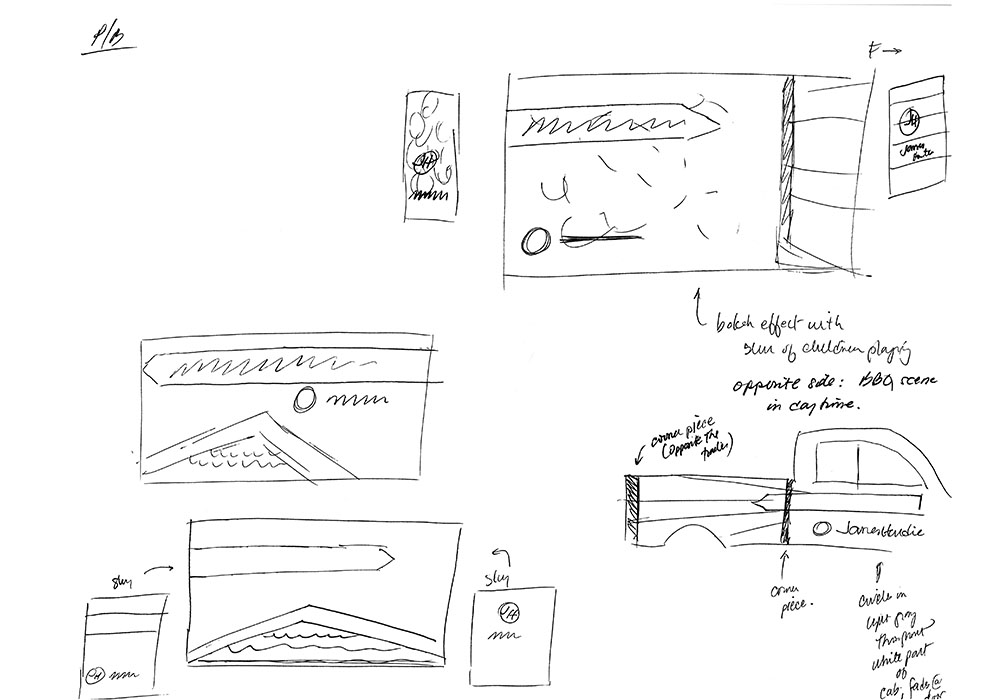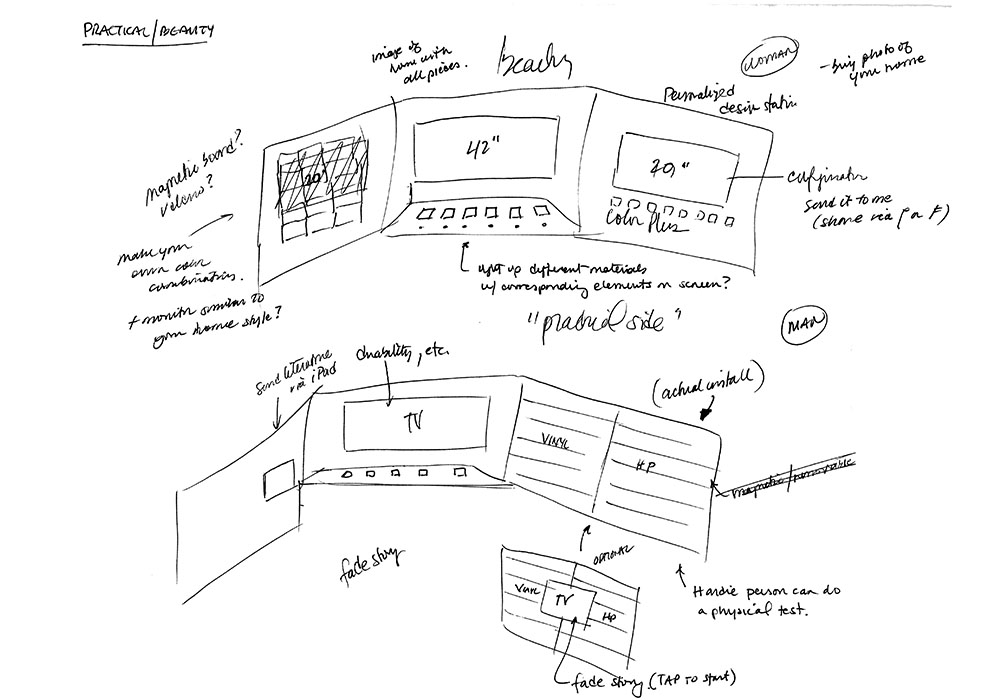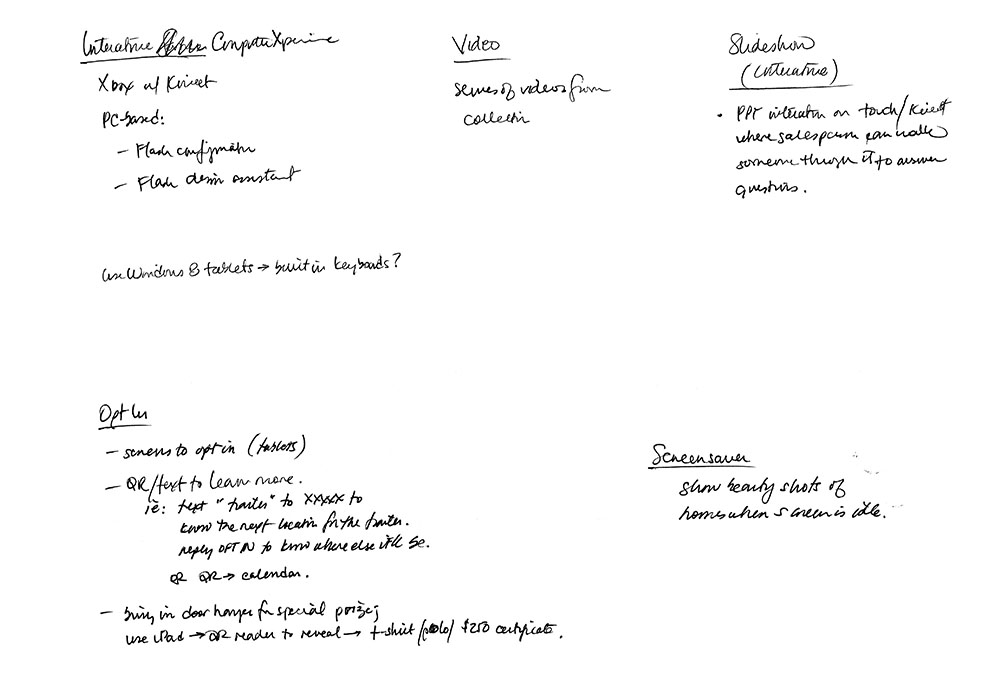 I always, always start with sketches.
It was a long process to get the trailer ready. We were given a shell and were asked to design around it. I worked with a copywriter to get the talking points sorted out. Once the client approved, it was time for the build.
Working with Advantage Trailers and Signs by Tomorrow, we designed the inside space to feature the product and all its 23 colors. Their internal firm in California provided the design for the cutaway as well. We  also had to consider storage, and incorporated drawers on this side for samples.
We wanted people to have a hands-on experience. The builders installed a magnetic board where people can make their own color combinations and take a photo of it when they were satisfied.
On the other side, the opening allowed for a "knock" test. We gathered used vinyl and wood siding from builds in the area and compared it to fiber cement. That way people would "knock" on it and feel the solidity, yet another reason our product was best.
During the summer of 2013 this combination was launched in two markets and expanded to a fleet of four throughout the country at retail stores, community events and even door-to-door with high-profile clients. They have been updated through time with new colors. But the basis of the roadshow was proved to be a pivotal part of the success of the program. In some markets, local vendors even borrowed it, so they can use it to sell to their customers. 
Concepting
Design
Art Direction
Video Editing
Vendor Management
Advantage Trailer
Carol Stream, IL
Signs by Tomorrow
Plainfield, IL